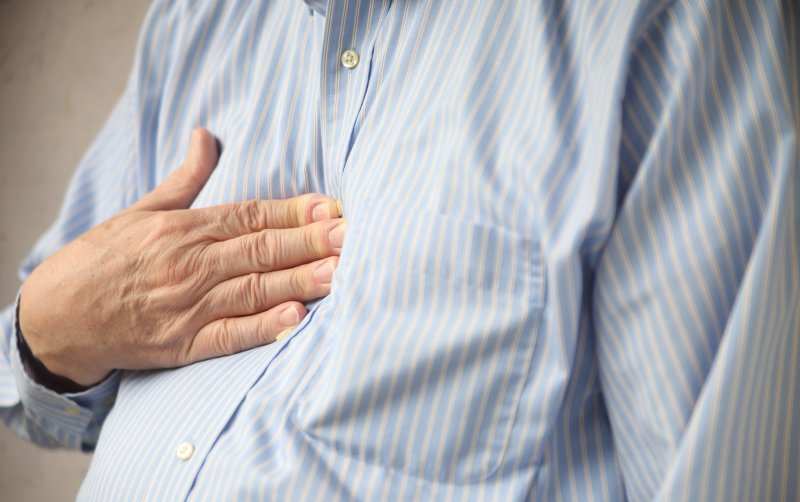 If you care about keeping your heart healthy, a great way to get started is to make sure you're taking proper care of your gums. According to many studies on the subject, gum disease and heart disease show strong signs of being linked. It's just another reason why at-home brushing and flossing matter so much, even more so than previously thought.
Their connection has not been explicitly identified just yet, but researchers do know that having gum disease in Frisco can increase your risk for certain heart conditions, including coronary artery disease. Today, we'll go over the commonalities the two conditions share and what you can do to protect yourself going forward.
What Gum Disease and Heart Disease Have in Common
According to researchers, the main connection between these two conditions is the bacteria that causes both of them. Essentially, gum disease is caused by a specific strain of bacteria. As gum tissue breaks down, this bacteria can travel from the mouth into the bloodstream. Afterwards, it can easily travel to the coronary arteries and cause clot formation and arterial blockage.
However, this is not the only commonality. The inflammatory process caused by gum disease can also play a part in plaque formation. Gum disease and heart disease carry the same inflammatory markers. If both conditions share biomarkers, it means that inflammation on its own could be the aspect that links them together.
As research continues, we've only found more evidence that the risk for developing heart disease is significantly increased when you have gum disease. Today, gum disease is considered a risk factor for heart disease by dental professionals. The good news is it's also suggested that treating underlying periodontal disease can help reduce the risk of developing heart disease, at least in some patients.
How Can You Protect Yourself?
If you have heart disease or fear that you're at higher risk of developing heart disease, there are a handful of ways you can make sure that your gums stay healthy. Take a moment to review them below:
Always brush twice a day and floss daily and take the time to confirm that you're doing both correctly. Many believe they are doing both properly until they ask their hygienist to explain to them what correct oral care looks like.
Visit a periodontist for routine exams. Since periodontists have additional expertise in gum health and disease, they are more capable of diagnosing gum disease before it becomes serious. They'll also be able to provide treatment recommendations that go further than what a general dentist can provide.
Let your periodontist know if you have heart disease. The more they know about any pre-existing conditions you have, the better they can customize your treatment plans. For example, they may recommend a round of antibiotics to help reduce the spread of germs that have been linked to heart disease.
Do you have heart disease but fear gum disease may be present? Schedule an appointment with a periodontist in Frisco today to get the comprehensive treatment you need!
About the Author
Dr. Zachary Carnow is a board-certified periodontist who has undergone extensive training in his field, well-above the mandatory educational requirements. This allows him to navigate even the most complex gum disease cases. To learn more about his practice or reduce your risk for gum and heart disease, you can contact him through his website.