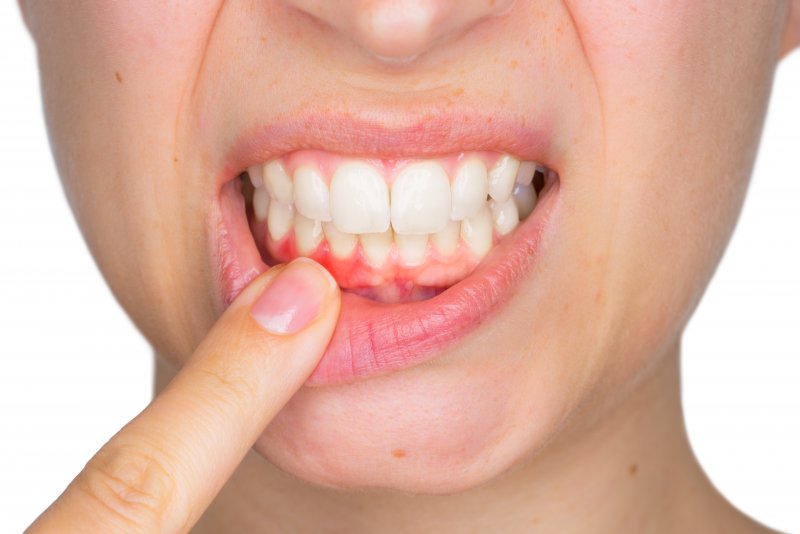 It's common knowledge that gum disease can cause tremendous harm to your oral health, but did you know that women are actually at higher risk of suffering from gum disease than men? We know that it's not because they are less likely to practice oral care or have routine checkups and cleanings performed. Instead, it is because of the unique ways in which women's hormones affect their ability to combat diseases like gum infection. To learn more about the relationship women have with gum disease in Frisco, keep reading!
Why Women Need to Manage Gum Disease Closely
As a woman, you go through many stages of life. While this is also true for men, the main difference to keep in mind is the way hormonal changes occur in your body. During these stages of your life, your susceptibility to gum disease goes up, in some cases more dramatically than others. This is because your gums become more sensitive to bacteria, whether it's during puberty, pregnancy, or menopause.
Keep in mind that if you are already more prone to gum disease, the condition can easily worsen. As you go through these changes, you'll need to pay extra attention to your oral health and make sure you're doing everything possible to prevent gum disease. Always keep your doctor informed if you plan on becoming pregnant as additional appointments might be needed to monitor your gum tissue for any significant changes.
The Stages of Life That Increase Vulnerability
It's important to keep four main stages of your life in mind when it comes to gum disease. These stages include:
Teenage Years – Results in increased estrogen and progesterone, causing increased blood flow to the gums. This can lead to gum sensitivity, redness, tenderness, swelling, and bleeding while practicing oral care.
During Your Menstrual Cycle – Prior to your period, you may notice swollen gums, lesions, canker sores and swollen salivary glands due to the surge of progesterone you're experiencing.
Pregnancy – Pregnant woman with any signs of gum disease need to see a periodontist right away. "Pregnancy gingivitis" is a common condition associated with future mothers.
Menopause – In many cases, you may not notice significant changes in your oral health due to hormones. However, menopause can cause physical changes related to your oral health. This includes increased dry mouth, burning sensations, altered taste sensations, and a decrease in saliva flow.
Protecting Yourself Through These Changes
The best way to mitigate your risk of developing gum disease is by staying dedicated to your at-home oral care and making sure to have routine checkups and cleanings performed every six months. Always make sure to keep a balanced diet, especially as you go through these hormonal changes. Talk to your doctor about these changes and schedule an appointment with a periodontist in Frisco. As experts in gum disease and therapy, periodontists can make sure that you're staying on the right track when it comes to your oral health.
If you're afraid you may be at higher risk of gum disease, call your dentist today!
About the Author
Dr. Zachary A. Carnow earned his dental education from the University of the Pacific Arthur A. Dugoni School of Dentistry. He completed his specialty training in Periodontics at Tufts University School of Dental Medicine. To learn more about his treatments and expertise in treating gum disease, you can contact him through his website.