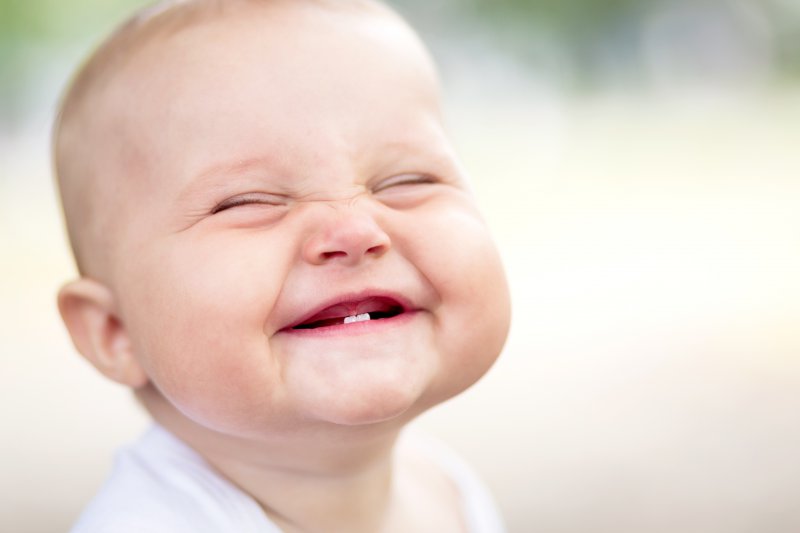 When you're feeling tongue tied, you're probably nervous or simply at a loss for words. However, it's not simply a turn of phrase.; it's also a real problem that affects millions of newborns a year. In fact, it's estimated to affect between 4 and 11 percent of newborns according to an article published in the NCBI, an arm of the U.S. National Institute of Health. With the help of a periodontist, you can get your newborn's tongue tie in Frisco taken care of and avoid many long-term complications. Keep reading to learn what they are and how tongue ties work!
Common Long-Term Complications of Tongue Tie
The tongue is crucial for oral development, especially at a young age. When the tongue is tied down because of excess gum tissue, it can affect all other related functions. For example:
The tongue actually plays a major role in influencing the growth of the dental arches. If the tongue has limited mobility, it can cause the arches to shorten, resulting in a misaligned smile.
Tongue ties can affect the jaw joints, which directly influence the way chewing occurs. The harder it is to chew, the more difficult it becomes to eat and process food.
Tongue tie is also associated with increased mucus buildup, airway blockage and frequent ear infections.
While there are many complications related to function, a tongue tie can also influence the way the cheekbones and jaw appear. It can make the cheekbones appear flatted and the jaw retruded.
One of the most common side effects of an untreated tongue tie is speech defects. Completing tongue tie treatment now ensures your child will be better able to communicate with friends and family members.
At-home oral hygiene also becomes hard to perform when a tongue tie is not addressed at an early age. Getting treatment now reduces the risk of developing cavities and gum disease later in life.
Other basic functions like kissing and playing musical instruments can also be more difficult to perform without tongue tie treatment.
How Does Treatment Work?
With all that said, the treatment for a tongue tie is actually quite simple and relatively painless. The treatment itself is referred to as a lingual frenectomy and can be done with simple dental instruments or a soft tissue laser. Frenectomies can be done in just one appointment, allowing your newborn to continue their daily routines, such as breastfeeding. Following a frenectomy, the periodontist will go over proper aftercare instructions for your child.
It's strongly encouraged to get your child a frenectomy while they are still young since treatment as an adult can be more complicated. Following a simple frenectomy, adults will need to complete oral myofunctional therapy so they can speak more effectively and use their tongue properly.
With help from a periodontist in Frisco, your newborn no longer has to struggle to perform basic tasks as they age!
About the Author
Dr. Zachary A. Carnow has been serving families and individuals exceptional periodontal treatments for many years now and is no stranger to a variety of periodontal conditions. If you're in need of a frenectomy for your child or another related service, feel free to contact him through his website!