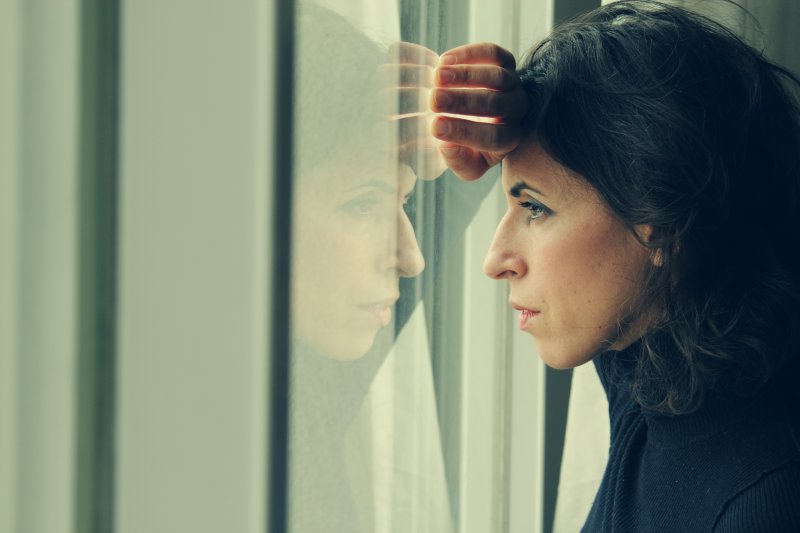 For many years, scientists and researchers have been conducting studies focusing on the link between oral health and many other serious conditions that you wouldn't otherwise consider to be connected. One of the most common conditions is heart disease and stroke, which have shared many common links, one of them being inflammation. With this in mind, it's worth exploring how other external factors can affect your risk for gum disease in Frisco as well, such as stress. According to a periodontist, here's what we know now.
The Research Behind Stress and Gum Disease
According to the Academy of General Dentistry, certain forms of stress can influence areas of your body that you might not have thought about before. Nick Russo, DDS, a spokesperson for the AGD, notes that there is definitely a link between stress and oral health. "Stress affects the immune system, which fights against the bacteria that causes gum disease" he writes. He also notes that this makes a person more prone to gum infection.
Furthermore, studies conducted at the State University of New York at Buffalo, the University of North Carolina and the University of Michigan showed that those at greatest risk for periodontal (gum) disease were those who were highly emotional while dealing with financial hardships. These people were also compared to those experiencing stress over children, spouse, single life or work. The studies showed that those with financial hardships had the most severe periodontal disease.
How Can Stress Affect Your Gum Health?
We've already noted that stress can affect the immune system, but what does that actually mean when it comes to the health of your gums? Well, much like how inflammation links heart disease and gum health, stress plays a similar role. When more stress appears in the body, the hormone cortisol is produced. This hormone is meant to act as an anti-inflammatory agent. However, when cortisol is produced in the gums, it stimulates cells that in turn produce proteins. This increases inflammation and promotes the progression of gum disease.
Gum inflammation means gum tissue that is red, (or dark purple), tender, sensitive to the touch, and less able to fight back against day-to-day exposure to oral bacteria and plaque. Thankfully, there is a way to fight back.
What Can You Do to Stop Gum Disease
While at-home brushing and flossing as well as routine dental appointments can help you stay ahead of gum disease, it also helps to learn techniques to deal with stress in a healthy way. This includes:
Avoiding alcohol, caffeine, and nicotine
Engaging in regular physical activity
Making sure you get enough sleep
Practicing meditative techniques
Talking with someone you love and care about
Taking time to rest if you are feeling ill
Staying stress-free isn't only good for your heart and your head. It's also a great way to keep your oral health in check and your immune system strong. Of course, if gum disease does appear, there's no harm in calling a periodontist in Frisco for professional guidance!
About the Author
Coming from a family of dentists, Dr. Zachary A. Carnow is proud to offer restorative dental services for those suffering from varying levels of gum disease. As a board-certified periodontist, he's more than ready to address your gum disease symptoms and get you on the right path towards positive oral health. To learn more about his practice or schedule an appointment, you can contact him through his website.