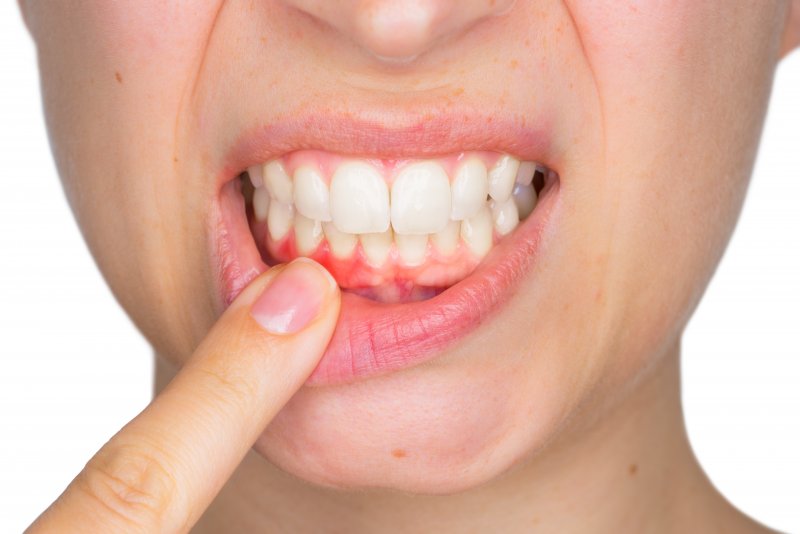 Thanks to awareness campaigns and the work of dentists and specialists around the country, most people are aware of the basic risk factors for gum disease. This includes smoking and poor oral hygiene, which are by far the most common. However, that doesn't mean there aren't other risk factors that can easily allow gum disease to develop without you even realizing it. Gum disease is, after all, considered the "silent killer" because of how difficult it can be to catch before it's too late.
Lesser Known Risk Factors
There are many factors that can increase your risk for gum disease, including ones that are not even directly related to your oral health or oral care habits. For example, poorly controlled diabetes can cause the blood vessels to thicken, making it more difficult for gum tissue to allow the flow of nutrients and remove harmful waste. This can weaken gum tissue's resistance to infection and make it easier for gum disease to develop.
Additionally, those with the following ailments or conditions are at higher risk overall, and none of them include using tobacco or having a poor oral care routine. They include:
Stress
Teeth grinding or bite problems
Hormone changes (more common in women)
A weakened immune system
Certain medications, including for blood pressure regulation and antidepressants
Genetics or hereditary conditions
How to Know if You Have Gum Disease
While gum disease can be difficult to catch without a professional exam, one of the most common signs is gum inflammation. As soon as you notice your gums turning red or feeling puffy, sensitive or tender, you should schedule an appointment with a periodontist as soon as possible. Not only can treatment help you protect your gums, teeth and oral health in general, but it can also protect your overall health. For years, dentists and periodontists have been pushing the fact that oral and overall health are inextricably linked. For example, gum disease can increase your risk of heart disease.
What Does Treatment Entail?
Keep in mind that just because you have gum disease does not necessarily mean you need to have surgery performed. The treatment you receive will depend on the severity of your gum disease. In many cases, surgery is not required for treatment. For example, scaling, root planing, antibiotics, and bite correction can all aid gum disease.
Of course, if your gum disease has progressed into an advanced form of periodontitis, you may be recommended surgery, especially if other treatments offer no positive effect. Most surgical treatments take place in a dental office and allow you to go home afterwards. Prior to treatment, you'll be given sedatives and anesthetics to make you as comfortable as possible. The most common treatments for advanced gum disease include pocket reduction, regenerative procedures, and gingival surgery.
The periodontist, who is a specialist in gum therapy treatment, will discuss all aftercare steps with you prior to and after your treatment. You'll also return to the office anywhere between one to three weeks for a follow-up appointment. This allows for removal of stitches and dressings as well as closer examination.
Are you in need of gum disease therapy? Schedule an appointment with a periodontist in Frisco today to save your smile and protect your oral and overall health!
About the Author
Dr. Zachary A. Carnow earned his specialty training in Periodontics at the Tufts University School of Dental Medicine. He is also board-certified in Periodontics and has completed extensive additional training in periodontics, allowing him to navigate the most complex gum disease cases. To learn more about his practice, you can contact him through his website.