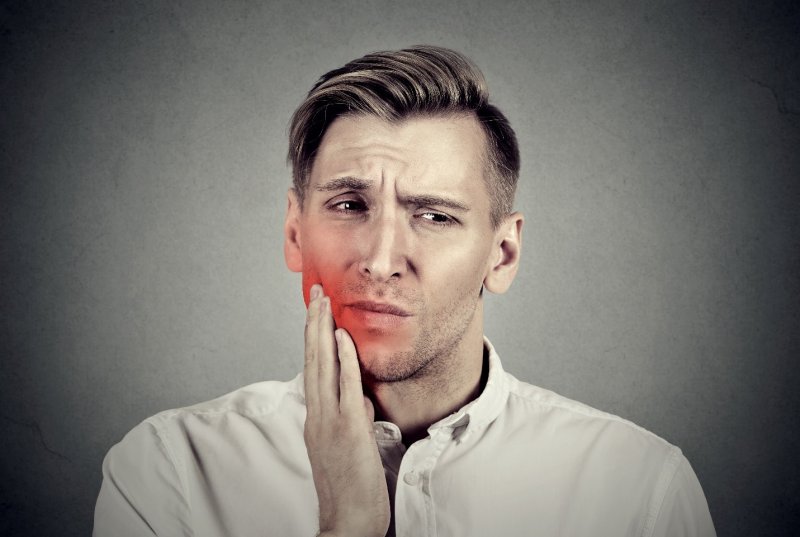 Did you know that 45 million people are affected by gum disease every single year? Turns out, it's also the leading cause of tooth loss in adults. What's even more startling is the fact that most people don't realize they have gum disease until their teeth begin to loosen or they experience severe pain. In it's earliest stages, gum disease is incredibly hard to catch, which is why a periodontist in Frisco is prepared to help you look out for the signs. Keep reading to learn how gum disease appears and the most common symptoms.
How Does Gum Disease Develop?
Gum disease starts as bacteria begins to form around the gum line and between teeth, two of the easiest spots for it to collect. Unfortunately, the symptoms are practically non-existent at this stage, allowing the bacteria to progress and multiply. As bacteria emits toxins, the gums begin to recede, leaving your teeth more exposed to plaque and tartar. If this bacteria reaches below the gum line, you'll need periodontal therapy to stop the symptoms. It's also the same stage where tooth loss can occur.
Five Signs That You Should Visit a Periodontist
Periodontal therapy can be costly, which is why it's so important to visit the dentist regularly. Professional cleanings as well as at-home oral care can help you avoid the majority of gum disease. However, if you aren't sure if it's time to visit a periodontist for treatment, take note of the following symptoms below.
Gums that are red, swollen, or bleeding while brushing and flossing.
These are the earliest and most common signs you'll notice if you have gum disease. You may also have chronic bad breath or a sour/unpleasant taste in your mouth, even after you complete brushing and flossing.
Your gums are receding.
Gum tissue recedes because it's trying to avoid the bacteria that's constantly attacking it. This can also result in pockets forming in between teeth, making it even easier for bacteria, plaque and tartar to build up.
You experience pain or sensitivity while eating.
If bacteria has reached the tooth's root, biting down can cause pressure that results in pain, specifically around the tooth and gum tissue. You may also notice general sensitivity, especially to extreme temperatures. Again, this is largely due to the roots becoming more exposed.
You have a pre-existing condition or habit.
Some individuals are more prone to developing gum disease than others. For example, if you have diabetes or use tobacco, you'll need to pay closer attention to your gums and oral health. A periodontist can help you manage your condition if you are a diabetic as well as help you discontinue your tobacco habit.
Your family's medical history includes gum disease.
Depending on your genes, you may be more susceptible to gum disease than those around you. If your parents struggled with gum disease, you'll want to make sure that you're taking the steps necessary to manage your own oral health.
Need to confirm the presence of gum disease? Looking for comprehensive treatment? Schedule an appointment today and take the right steps to protect your oral health!
About the Author
Dr. Zachary A. Carnow completed his specialty training in Periodontics at the Tufts University School of Dental Medicine. He is board-certified, which means he's gone above and beyond to complete extensive additional training in his specialty. To learn more about his practice or periodontal treatments, you can contact him through his website.