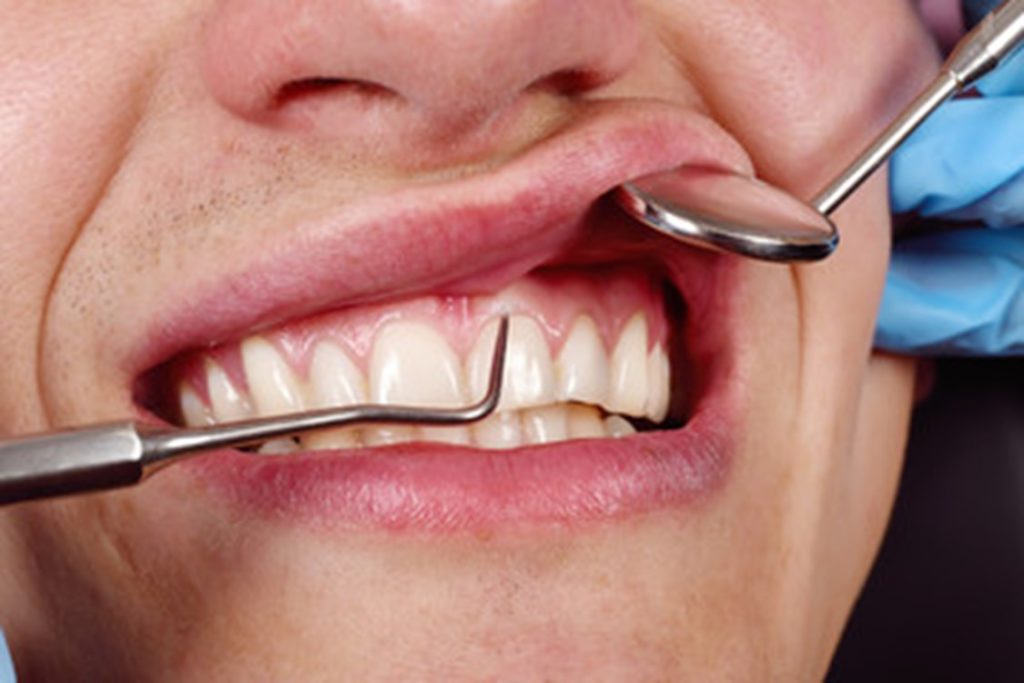 When most people think about oral hygiene, brushing their teeth is the first thing that comes to mind. But did you know that taking care of your gums is just as important? In fact, research shows that having healthy gums can actually reduce the risk of developing not just gum disease, but also lung disease! You might be wondering what your gums have to do with your lungs; keep reading to learn more about this connection, along with some tips from your dentist for keeping your gums vital.
How Is Gum Disease Linked to Lung Disease?
Gum disease starts with bacteria entering your mouth. Good oral hygiene can help to prevent this, but failure to keep your mouth clean will result in bacteria accumulating. If gum disease is allowed to progress, bacteria from your gums can easily enter your bloodstream and take a grand tour of your body, spawning all sorts of problems including lung disease, as well as heart problems, diabetes and more.
Even though healthy lungs have defense mechanisms in place to fend off bacteria, damaged lungs that are infested with bacteria can't properly protect themselves. This means that lung disease and infection is a real possibility. These bacteria can also worsen the chronic inflammation that's associated with lung issues including asthma and COPD (chronic obstructive pulmonary disease). In short, keeping your gums healthy and clean is crucial to virtually your entire body's wellness—but especially your lungs!
How Can I Prevent Gum Disease?
Fortunately, gum disease is easily preventable with good oral hygiene and preventive care. Consider the following to keep your gums healthy:
Brush your teeth – Brush your teeth twice a day for 2 minutes at a time, using a soft-bristled toothbrush and toothpaste containing fluoride.
Don't forget to floss – Flossing after brushing is crucial; this helps to remove plaque and food particles that have built up throughout the day.
Use mouthwash – An antibacterial mouthwash can rid your mouth of any debris you might've missed while brushing and flossing.
Visit your dentist regularly – Biannual appointments with your dentist is the best defense against gum disease. They can thoroughly clean and inspect your mouth, ensuring there aren't any oral health issues present.
Quit smoking – Smoking cigarettes and using tobacco is usually a one-way ticket to gum disease, as well as oral cancer and other serious problems.
Consume a healthy diet – Sugary and acidic foods can increase the risk of gum disease, but plenty of hearty fruits and vegetables, lean proteins, healthy fats, and more are all excellent for both oral and bodily health.
Gum disease is serious, and the potential for it to contribute towards lung disease or other health issues means that you should take measures to keep your gums clean. Talk with your dentist if you're concerned about the state of your gums; keeping them vital is a wise move.
About the Practice
Frisco Periodontics and Dental Implants proudly serves patients in the DFW area under the leadership of Dr. Zachary Carnow! Dr. Carnow received his dental doctorate from the University of the Pacific Arthur A. Dugoni School of Dentistry and has also completed specialty training in Periodontics at the Tufts University School of Dental Medicine. He is a member of the American Dental Association, the North Texas Dental Association, the Texas Society of Periodontists, and the American Academy of Periodontology. To schedule a visit, feel free to visit Dr. Carnow's website or give him a call: (214) 619-4990.