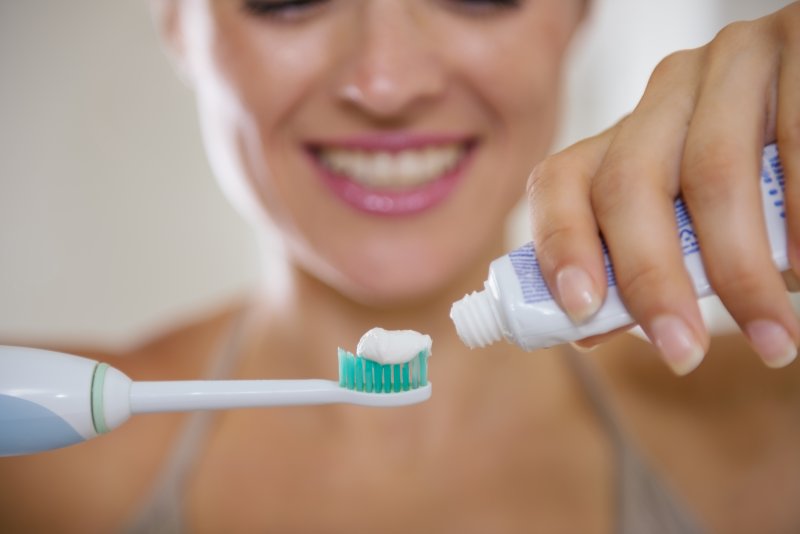 While most people know they need to brush and floss regularly to keep teeth from developing decay, the gums often don't get as much attention as they should. After all, they fulfil an incredibly important role in your long-term oral health: giving your teeth a place to live! Without healthy gums, it doesn't matter how clean your teeth are. Thankfully, there are many ways to ensure gum disease doesn't develop. Consider these six easy steps to achieve healthy gums in Frisco (and keep them that way).
Floss Daily
Flossing at least once a day will work to remove plaque and food debris that cannot be cleaned with a toothbrush. The good news is you don't have to floss at a specific time each day. However, doing so after meals is certainly most ideal. At the end of the day, flossing at least once any time during the day is better than not doing it at all! For a smoother experience, choose flatter, monofilament varieties that easily fit between teeth.
Complete Professional Cleanings Biannually
Dental professionals are trained to catch the early signs of gum disease. On top of recognizing the symptoms sooner than you will likely be able to, they can also perform a detailed cleaning that removes plaque and tartar that got missed during at-home oral hygiene. Furthermore, if gingivitis is present, a professional cleaning can work to reverse it.
Avoid Tobacco
Smoking and using tobacco in any form has been proven to lead to the early onset of gum disease. It can also make it more difficult for the body to fight off infections, including those that develop in the gums. When the gums are damaged, smoking can even make it more difficult for them to heal!
Brush Twice a Day
While brushing twice a day should be the minimum, it's even better to do it after a meal. That way, bacteria doesn't begin feeding on food particles trapped between teeth. Remember to brush your tongue as well, as bacteria loves to harbor there and cause bad breath.
Opt for Fluoridated Toothpaste
Fluoride is proven to kill bacteria that causes gum disease, so make sure that the toothpaste you use has it listed as an active ingredient on the packaging. Choosing a toothpaste with the ADA's Seal of Approval is also a good idea as it shows the manufacturer went the extra mile to prove its efficacy.
Include a Therapeutic Mouthwash Into Your Routine
Over-the-counter mouthwashes are great at reducing the risk of plaque, gingivitis, and the speed at which tartar develops. They can also help loosen food particles that may have been missed during brushing and flossing. Feel free to incorporate mouth washing into any step of your at-home oral care routine!
Gum disease doesn't have to be a normal fact of life. With these steps in mind, you too can have a smile that's free of plaque and oral infections. Just make sure to schedule an appointment with a periodontist in Frisco for regular exams!
About the Author
Dr. Zachary A. Carnow is a board-certified periodontist and has completed extensive training in periodontics that goes above and beyond what is mandatory within the specialty. He has treated a wide variety of periodontal diseases and remains committed to helping patients avoid dental problems through proven preventive measures, both at home and in his office. To schedule an appointment, you can contact him through his website.