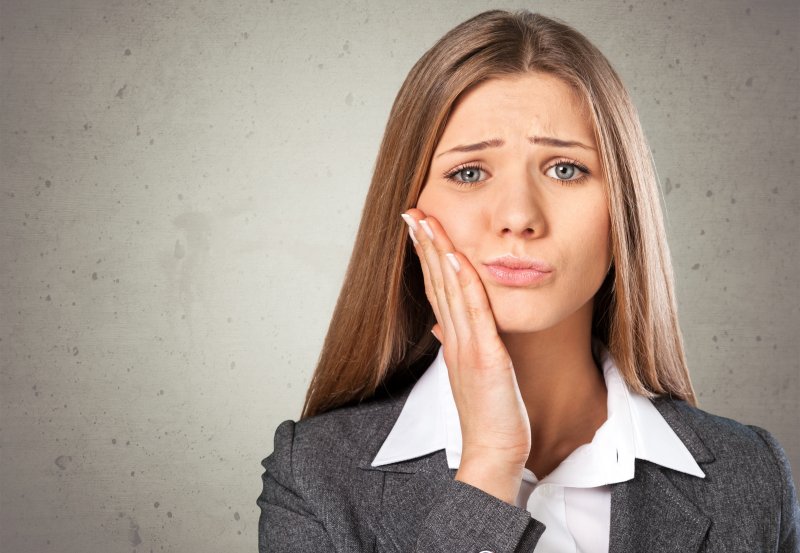 One of the most common causes of tooth loss in adults is gum disease. While losing teeth only occurs after reaching the more severe levels of this infection, it can still happen all as a result of poor oral hygiene. This just shows the importance of brushing, flossing, and getting routine dental checkups to prevent gum disease in Frisco. If you have gum disease that requires professional intervention, you may be wondering if simply getting the tooth extracted is the best option. Learn from a periodontist why that's likely not the case.
Will Extracting a Tooth Cure My Gum Disease?
As gum disease reaches the more advanced stages, the bone tissue responsible for holding teeth in place begins to break down significantly. This loss of bone tissue is what leads to the shedding of loose teeth. If your teeth cannot be salvaged because of the loss of your bone tissue, the dentist may recommend an extraction.
However, it's important to keep in mind that extracting teeth is always considered to be a last resort, not the first option. Furthermore, extracting your tooth does not inherently fix your gum disease. You'll need to explore other options as well to ensure the gum disease is under control.
What are My Options for Treatment?
In the case of serious gum disease, it's possible that scaling and root planing will not be enough to treat your infection in preparation for tooth replacement. Not only may you need more complex treatments such as osseus surgery and/or guided tissue regeneration, but you will likely need to visit a periodontist in Frisco for care. While osseous surgery is designed to remove plaque-producing bacteria and tartar, guided tissue regeneration works to replace and regenerate missing bone and jaw structures by placing bone grafts and bio-absorbable membranes where they are needed.
Tooth loss is truly a side effect of gum disease, not necessarily a treatment in and of itself. Thankfully, once your gum disease is treated, you have options to rebuild your smile again.
Can I Still Have a Dental Implant Placed?
There are multiple tooth replacement options to choose from, including bridges, dentures, and dental implants. While dentures and bridges can be placed even if you've had gum disease, you may not be able to get dental implants if too much of your underlying bone and gum tissue has broken down. After your gum disease has been treated to the fullest extent, then you can visit the idea of having dental implants placed. In some circumstances, patients must undergo bone grafting and other similar surgeries before they can be viable candidates.
In either case, it's worth visiting an expert if you have any level of gum disease. Not only are you more likely to have the best treatment outcome, but you can get all your questions answered to the fullest extent.
About the Author
Dr. Zachary A. Carnow is a board-certified periodontist with a high level of expertise in the diagnosis and treatment of gum disease. His advanced training and real-world experience ensures you're oral health is in good hands, no matter how severe your symptoms may be. He also offers surgical and non-surgical treatment options to help you prepare for your future tooth replacement. To schedule an appointment, you can contact him through his website.